MicroNet Template
Healthcare Roundtable-Behavioral Health Care: More Need, More Availability, and More of a Focus for Employers

During COVID, the U.S. saw a 27% increase in outpatient behavioral visits. Prior to the pandemic, we knew that one in five American adults suffered from a mental health condition in any given year. But we also knew that less than half of those were accessing care or getting the needed support for their condition.
What does this mean for America's employers?

Today more than ever, employers have a role to play in supporting their employees' mental health. In fact, a recent study by Cigna Corporation found that Millennials and Gen Z (the largest portion of America's workforce) believe that a healthy mind and body are key to their productivity at work. It is imperative that investments into workforce health include mental health services and support to help address employee fatigue, burnout and stress.

That means more than providing benefits. Employers also need to proactively work to encourage and incentivize wellness among their employees, because when employees believe their employer cares about their whole health and well-being – mental health and physical health – they are 38% more engaged in their work, according to a study from The Society for Human Resource Management.
Please join us as we have two key presenters discuss the roles employers can play in fostering a healthy mental health environment for our employees.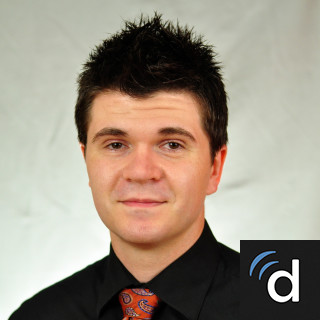 Dr. Daryl Blaney, UMass Memorial

Dr. Blaney was born and raised in Massachusetts. He received his undergrad degree in Computer Science from Fitchburg State College. He graduated from UMass Medical School in 2014, after which he completed his psychiatry residency at Boston Medical Center where he served as chief resident. Following completion of his residency, he has worked in Emergency, Outpatient, and Inpatient psychiatry settings throughout Massachusetts. Currently, he is the Medical Director of Psychiatric Emergency Services and the Medical Director of Inpatient Psychiatry at UMMH-Harrington in Webster, MA.





Raymond Marsh, Evolve Recovery Center

Ray Marsh has over 13 years experience in the health and wellness industry and over 20 years experience in the hospitality industry. Ray has been instrumental in new member/customer acquisition, increasing revenue, while reducing member/customer and team member attrition. He has performed at a high level at various companies through his experience in sales, marketing, social media management, online reputation, fitness programming and staffing.

Ray is committed to giving back to the community and looking to expand his career path that follows his values. He currently works clinically with people who struggle with co-occurring disorders.

Ray also is a trusted nutrition and wellness advisor as a independent distributor for Advocare which works with fitness enthusiasts, athletes and all those looking to feel better, look better and perform better.


Healthcare Roundtable-Behavioral Heal...
Date and Time
Tuesday Jun 28, 2022
12:00 PM - 1:00 PM EDT
Tuesday June 28, 2022
12:00 PM - 1:00 PM
Location
Via Zoom
Link will be provided upon registration
Fees/Admission
Free to members